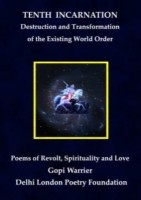 Tenth Incarnation is a hard back book with a high quality of production as is Varaha.
We are making an introductory offer for TENTH INCARNATION only at the very low price including international postage for £ 8.99 all inclusive of which the postage could be as high as £5 to £7 depending on destination.
You are therefore getting this beautiful library edition at a price of just £ 3.99.
People who bought this item also bought

Varaha
£11.99